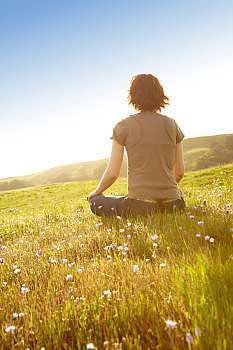 Meditation In Everyday Life
with Ron Wilcox
Meditation: An old practice for a new year.
For thousands of years, the practice of meditation has been practiced by people worldwide, bridging cultures and spiritual traditions of all kinds.
But despite its many benefits, establishing a consistent personal practice can be challenging for both new and experienced meditators.
This Mindfulness Meditation program can help new meditators develop a regular practice and bring the benefits of mindfulness meditation to their daily lives. We'll look at what meditation is and what it is not. We'll consider the obstacles to meditation and discuss ways to meet those challenges. Through establishing a consistent meditation practice, we learn to relax and simply be with whatever is going on in our lives. Over time, this meditation helps us to cultivate courage, humor, and stability in the face of the daily complexities we all experience – in our jobs, relationships, and all aspects of daily life.
Throughout the course, we'll explore the Shambhala view that creating stability and gentleness in our minds can expand outward to our friends, family, neighbors, and to society as a whole.
Give yourself the gift of meditation this year, and infuse your life—and the lives of those around you—with compassion, caring and kindness.
We'll meet every Tuesday, January 21 through February 11, at the Madison Shambhala Center. There will be one additional followup session of practice and review on Saturday morning, February 15. We'll discuss a specific time with students after the first class meeting.
This class has no prerequisites and is open to all.
If you have questions about using our Generosity Policy, please email us or talk to the course teacher when you arrive.