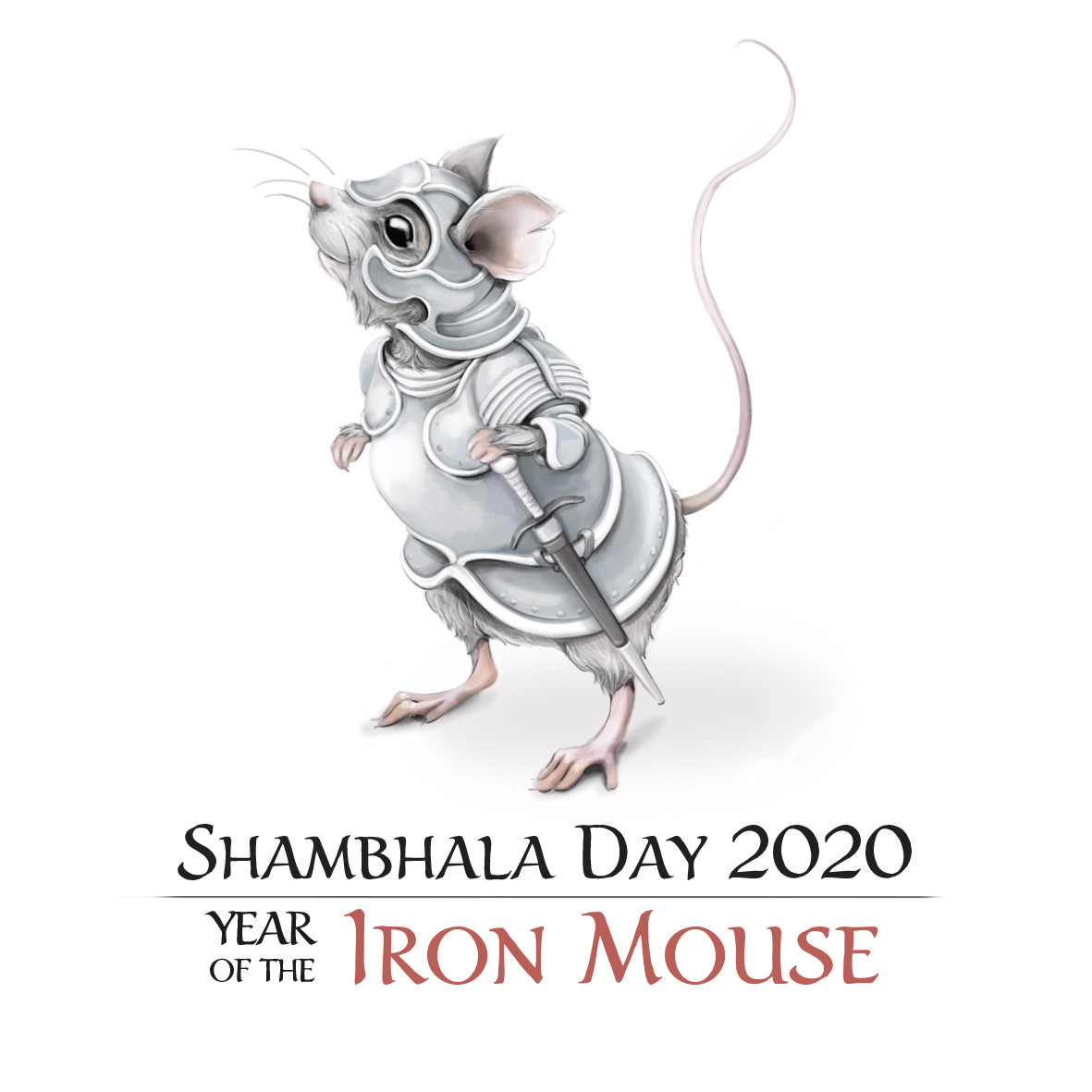 Shambhala Day Community Practice and Potluck
Please join us in welcoming the new year with practice, food and conversation. Everyone is welcome!
Schedule:
9:00 am - 9:30 am Sitting
9:30 am - 10:00 am Elixer of Life Sadhana
10:00 am - 11:30 am Shambhala International Video Presentation (with Shambhala Day practice)
11:30 am - 11:45 am Break / Potluck setup
11:45 am - 1:00 pm Center update, fundraiser and potluck


The Year of the Iron Mouse
The Year of the Iron Mouse is said to have the qualities of adaptability, cleverness, and contentment. The mouse is the first symbol in the Asian astrological cycle, and is therefore associated with newness and beginnings. We can aspire to enter 2020 and Shambhala New Year with the spirit of a fresh start and a renewed trust in the basic goodness that connects us.