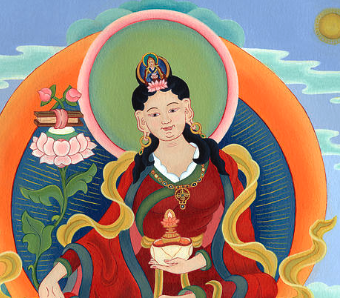 Tales of the Great Masters
with Shastri Mark Blumenfeld
This class is now offered ONLINE only
In this class, we will consider the great historical teachers of Tibetan Buddhism. We'll explore how their stories illustrate how meditation can help us cultivate insight and compassion, as well as the discipline, patience and exertion to overcome inner and outer obstacles. Through discussion and practice, we will reflect on how their lives may inform and inspire our own meditation practice and approach to life.
Each class will have a short talk, discussion and guided meditation.
The course starts on March 10 and runs five Tuesday nights until April 7.
Shastri Mark Blumenfeld became a student of Shambhala in 1979 when he began studying with Chögyam Trungpa, Shambhala International's founder. In the 1990, he moved to Madison, Wisconsin and worked with the community there to found the Shambhala Center of Madison. He is a former center director and has taught programs in meditation, mindfulness, Buddhism and Shambhala for over twenty-five years.
This course is open to everyone.
Our Generosity Policy: We have a generosity policy to make our offerings available to all who wish to participate. If the program price is an obstacle for you, we do have a "pay what you can" policy. Please consider what works for you, and offer as much of the program fee as you can. Setting up a payment plan for the full amount may also be an option to consider.
To use the Generosity Policy, please contact Lora Wiggins
For those who can offer more than the program price, we have a "patron price". Your generosity in offering the patron price helps cover the costs for others who are not able to pay the full price.