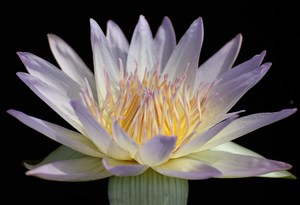 Four Day Practice Intensive
with Shastri Mark Blumenfeld
The Retreat Is Cancelled and Will Be Rescheduled At a Later Date.
Practitioners of all levels are invited to join these four days of meditation. Participants may choose to attend all four days, or join the retreat for Saturday and Sunday only. Beginners and seasoned meditators, as well as meditation practitioners of any silent tradition are all welcome.
The program will include a series of talks and discussions on the Buddha's seminal teaching on meditation - The Four Foundations of Mindfulness.
Full day sitting practice at our city center is an opportunity for us to connect deeply with meditation while relating it directly with our regular life.
Instruction will be offered in meditation and contemplation practices. The program will include talks, optional meetings with meditation instructors, yoga, and plenty of time to let your mind rest. Noble silence will be practiced for the majority of the retreat.
Participants are invited to bring their lunch, or pick one up nearby during the lunch break. We will eat together in the shrine room.
The retreat will begin with an introductory session on Saturday, March 28, 2020. Please arrive at 7:30 AM to register. A light breakfast will be served each day.
There will be special pricing for those who only attend a portion of the week. The standard daily price is $25 per day or $100 for the entire program. The Patron price is $40 per day or $160 for the entire program. The student price is $15 per day or $60 for the full program.
Overnight accomodations can be arranged. Please contact Ron Wilcox for additional information.
Schedule:
| | | |
| --- | --- | --- |
| 7:30 AM | | Light breakfast offered in community room |
| 8:00 AM | | Sitting |
| 10:00 AM | | Talk |
| 11:15 AM | | Sitting |
| 12:00 PM | | Break |
| 12:20 PM | | Lunch in shrine room |
| 1:00 PM | | Break |
| 1:30 PM | | Sitting |
| 3:00 PM | | Contemplation practice |
| 4:00 PM | | Tea break |
| 4:30 PM | | Sitting |
| 5:30 PM | | Close |