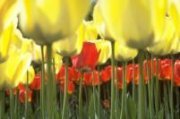 The Cultivation of Insight: The Union of Shamatha and Vipashyana Meditation
with Shastri Mark Blumenfeld
Mindfulness meditation allows us to settle, relax and open to the present moment. What happens then? This course looks at the play of mindfulness and awareness in our meditation practice, and offers a variety of approaches to deepen our capacity to rest in the moment and open to our direct experience.
This is a class for both new and experienced meditators, an opportunity to energize our meditation and to connect with other practitioners.
Each class will offer guided meditation, a short talk, experiential meditation exercises and opportunities for discussion. An optional 1/2 day retreat will be offered as part of the program.
Five Tuesdays Evenings at 7:00 PM, May 25 - June 22