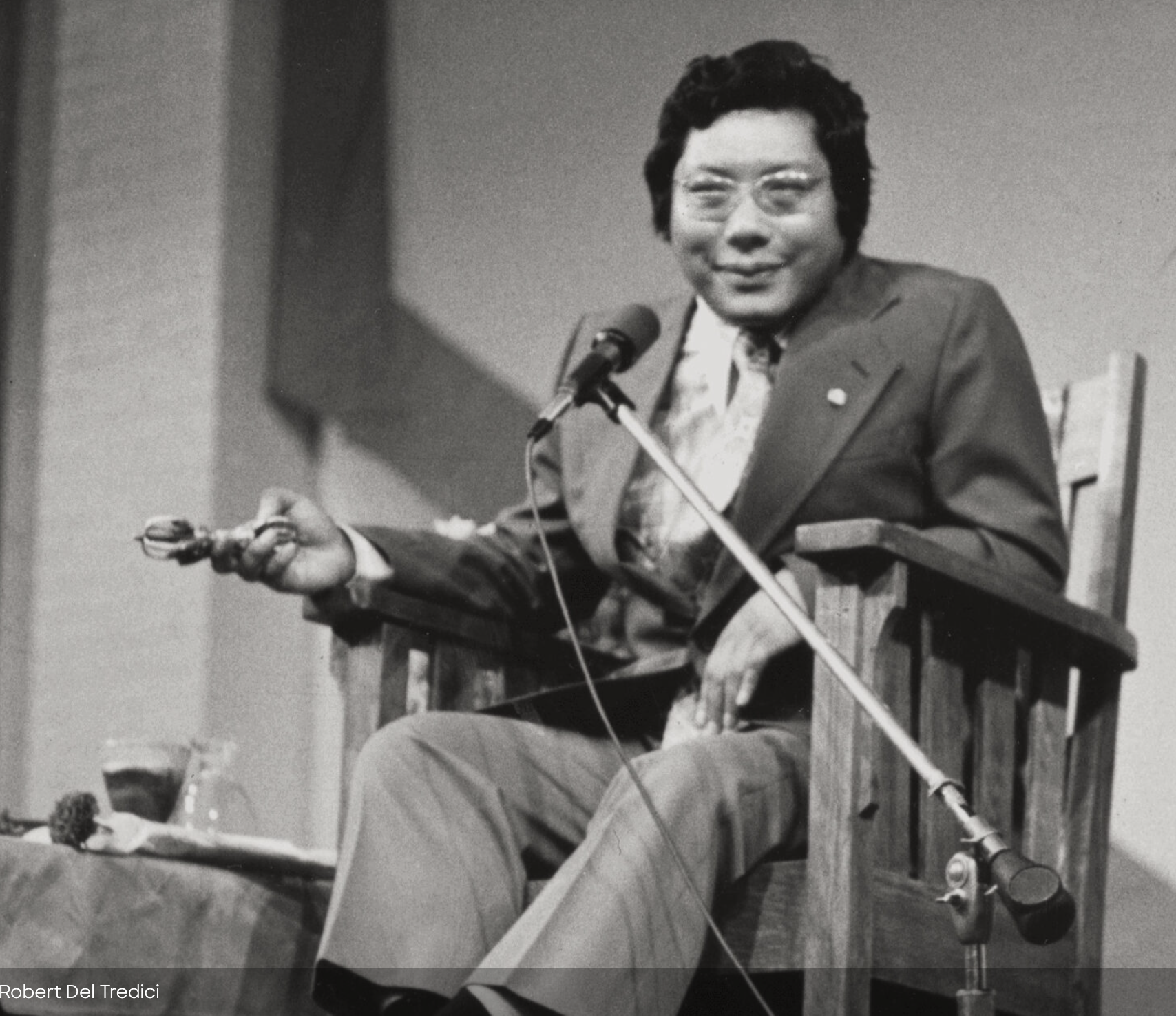 Chögyam Trungpa Rinpoche: The Tibetan Buddhist Path - Part II - Starting Oct 3
COURSE STARTS TUESDAY OCTOBER 3
Profound, potent, and intimate, this course includes videos of Chögyam Trungpa Rinpoche teaching that provide a rare glimpse of the early days of Buddhism in the West. The Tibetan Buddhist Path was the first seminar given by Chögyam Trungpa Rinpoche during the inaugural summer session at Naropa Institute in 1974. Each class will consist of sitting, videos, and discussion led by senior teacher Mark Blumenfeld.
The talks include:
Sutra
Bodhisattva and the Paramitas
Tradition and Sanity in Zen and Tibetan Buddhism
Meditation and the Fourth Moment
The Doha Tradition
Nirvana and Mysticism
Magic
Nearly fifty years later, these teachings remain undiminished in relevance. Each talk includes the complete question-and-answer session. The recordings of these talks are made possible by the work of the Shambhala Archives and are available for viewing through the Chogyam Trungpa Digital Library at Naropa University.
Suggesting readings: Cynicism and Magic, by Chogyam Trungpa, Shambhala Publications 2021.
Open to all. No prerequisites required.
100% of tuition goes toward supporting the Madison Shambhala Center.