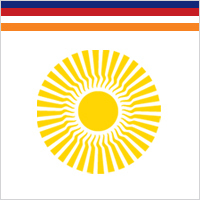 Shambhala Training Level 1: The Art of Being Human
with Mark Blumenfeld
Open to everyone, this one day retreat is designed to help develop confidence, openness and gentleness towards ourselves and our world. These qualities arise out of meditation practice and the study of Shambhala warriorship principles. People of all religious traditions as well as those who do not follow a particular spiritual path are welcome.
Through the practice of meditation, we begin to glimpse that goodness is the unconditional ground of our existence. Opening to ourselves with gentleness and appreciation, we begin to see our potential as genuine and compassionate human beings. Open to all.
Recommended Reading:
Shambhala: The Sacred Path of the Warrior, by Chogyam Trungpa, Shambhala Publicaations.
---
Director - Mark Blumenfeld.
Mark is the senior teacher at the Madison Shambhala Center. He began his study of meditaion in 1979 with Chogyam Trungpa Rinpoche and has been teaching meditation, Buddhism and leading retreats with the Shambhala tradition for over twenty-five years. He recently stepped down from the Board of Shambhala International.
---
All Tuition Goes to Support the Madison Shambhala Center