Welcome!
The Madison Shambhala Center provides space and support for following a path of meditation.  Our mission is to cultivate worthiness, wisdom, and compassion of individuals and society based on the inherent goodness of humanity.  We offer meditation instruction, group meditation sessions, and classes on core Buddhist and Shambhala teachings.
Heart of Recovery
In-person Heart of Recovery meetings are resuming at the Shambhala Center of Madison every Sunday, 7:00pm – 8:30pm.  Learn more.
Sunday Morning Sitting (in person)
10am – 12noon
Group meditation practice that includes sitting and walking meditation.  All are warmly invited.  Meditation instruction is available on request, during the session.  Please contact us to arrange this.
In keeping with Dane County Health guidelines, masks are required during sitting.
For more details click here.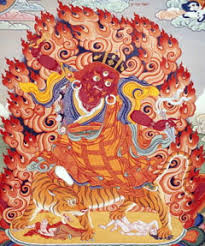 with Lora Wiggins
January 30th—February 26th
Please join us for this online practice of the Sadhana of Mahamudra. The text will be displayed on screen during practice.
Continue »